Drummer - Teacher
Matt Scurfield knew he wanted a career in music since the age of five. He began playing drums at age 10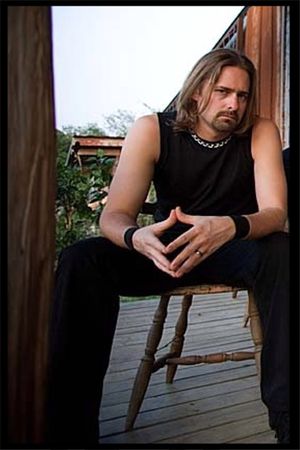 in 1986 spending his free time throughout his school years taking private lessons. His first band had him playing out in clubs in the 8th grade and had performed at Boston's legendary "The Channel" by age 15. Matt was involved in Marching Band and Jazz band all through high school. Striving for perfection he went on to perform for three years in Drum and Bugle Corps between semesters at Berklee College of Music. Matt graduated in 1998 with a degree in Professional Music.
In 1992 Matt began his experience in the recording studio. He has since gone on to log many hours as a session player. At Berklee, Matt performed on a wide variety of projects, his ability to groove with a click track generated strong word of mouth around the schools studios. In 1997 Matt began recording with his band EVENT and released "Electric Skies" with strong result in Japan. EVENT recorded two more studio albums both released by Inside Out Music in the US and Europe. Other projects include two full length albums with virtuoso Joe Stump under the Reign of Terror moniker, 12 tracks for female guitarist Jaye Foucher and one track for the ALS Hope DVD headed by Chris Hobler (Sonic Joyride). Matt entered the studio with Gary Hoey in 2008 to record the album "American Made" This album covers a wide range of styles and includes a feature drum solo on the closing track "The Deep." . In 2010 he recorded his second album with Hoey titled "Utopia". In 2012 Matt recorded tracks for Lita Ford's "Living Like A Runaway" and "Deja Blues" with Gary Hoey.
On the road Matt has displayed his talents in many diverse groups. Mid Western tours with Joe Stump showed his energy and power providing a solid backdrop for fast heavy guitar madness. Highlights included one off shows with Steve Vai and Robin Trower. Short tours with his band EVENT in the Midwest and Canada providing a hard rock groove with a progressive edge, sharing stages with Porcupine Tree, Kings X, Tony Levin, and Derek Sherinian (Planet X). Matt spent many days on the road with the Chad Hollister band covering a wide array of styles from rock and funk to reggae and world music, with an opportunity to stretch out trading solos and improvising. Other performances include The Rock and Roll Hall of Fame with Sonic Joyride and NAMM Performances in 2000 and 2001 with Jaye Foucher. Since April of 2005 Matt has been touring with world renowned guitarist Gary Hoey. Their high energy show has been captivating audiences across the US. Highlights include repeat performances on FOX 25 Morning News, sold out "Ho Ho Hoey" Christmas tours, festival appearances, Heinz Field and the Rock 101 Sky Show in front of crowds of 15,000+.
Before his first year at Berklee Matt was hired to teach private lessons to the elementary band percussion students in his home town. On graduating he built up his schedule to include private lessons from home and worked with three local school systems providing instruction for drum set, concert percussion, and marching band. Matt has since moved on and now works south of Boston teaching private lessons to 30-40 Students per week at local music stores.
Matt is a proud endorser of Zildjian Cymbals and Drumsticks, Pearl Drums, Evans Drumheads and Drum Tacs.